Call for Video Essays: African Screen Worlds in Conversation with Other Screen Worlds
SOAS, UNIVERSITY OF LONDON, UK
Deadline: 1 October 2021
As part of the ERC-funded project "Screen Worlds: Decolonising Film and Screen Studies," we are issuing this call for submissions for a specially curated collection of video essays for [in]Transition. The broader "Screen Worlds" project seeks to develop a new framework for Film and Screen Studies that rejects the dynamic of East versus West, or North versus South, as well as the binary inherent in the concept of "world cinema". We are committed instead to exploring the intersections and insights that can be seen, in particular, when we place specific African screen worlds into dialogue with screen worlds from other regions.
Whilst Anglo-American, European cinema has been embraced by many scholars devoted to the video essay form, films from the "non-West" – and by African filmmakers in particular – have often been neglected. We are thus seeking video essays which explore actual interconnections or parallel developments between the narrative screen worlds of Africa and elsewhere. We are therefore not interested, on this occasion, in video essays only about African films, but specifically in video essays that put the screen worlds of fictional works by African filmmakers in conversation with fictional films by non-African filmmakers.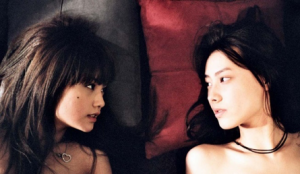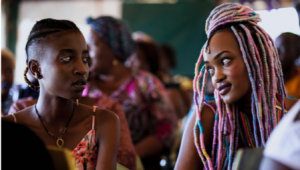 Suggestions of topics that might be explored include:
How does melodrama manifest itself in the diegetic and non-diegetic screen worlds of particular African and non-African films?
How have popular film genres such as science fiction (e.g., in Kenya and Palestine), martial arts (e.g., in Hong Kong, Sri Lanka, Ghana, and South Africa), romance and horror (e.g. Nigeria, India, Thailand) been explored and visualised by specific filmmakers?
How does comparing a film such as Touki Bouki (dir. Mambety, Senegal, 1973) with other "avant-garde" films of this era (e.g. Dennis Hopper's Easy Rider [1969] and Roeg and Cammell's Performance [1970]) affect how we think about cinema at this time?
Are there similarities in the diegetic screen worlds of, for example, Thai director Apichatpong Weerasethakul's films and the cinema of West Africa?
How can thinking about the relationship between the aesthetic and the popular across the oeuvres of directors such as Wong Kar Wai (Hong Kong) and Mahamat Saleh Haroun (Chad) shine a light on how certain filmmakers negotiate their 'auteur' status?
How has the intersection of gender, race, disability, class, LGBTQ+ and/or ethnicity been explored in the cinemas of Africa and beyond?
How do recent, popular films by Indian South African women filmmakers – such as Jayan Moodley and Judy Naidoo – compare with popular films made by contemporary women filmmakers in India and elsewhere?
Given that many African filmmakers were trained in the Soviet Union, what impact has this had upon their work and can links be seen with films from China, North and South Korea, and Japan?
Can movements such as slow cinema be seen as a node of connection across multiple screen worlds, including African cinema?
How have developments in technology affected the kinds of films being made in Africa and elsewhere (e.g. you might consider short films)?
Video essays should ideally be between 5 and 15 minutes, and should aim to produce new knowledge and help us to understand African films' global resonances and interrelations. We welcome submissions from all scholars, independent or institution-based, and regardless of stage of career or global location (although we strongly encourage contributions from scholars based outside Europe and North America). We also welcome co-authored submissions, particularly given that Paul Willemen says that comparative film studies "must necessarily proceed by way of a collaboration between intellectuals from different geo-historical formations" ("For a comparative film studies", Inter-Asia Cultural Studies 6.1 [2005]: 99).
Contributors should upload their film to Vimeo (with a password) and then email the editors (see below) the relevant URL and password, plus a 50-word abstract, a 200-word bio, and a 500-1,000-word supporting statement that articulates the research aims and process. Languages other than English for the films are expected (unless the film is originally in English) and clips do not need to have subtitles. We do request however that supporting statements provide any relevant lines in translation to aid the (re)viewers as needed. The work should not be under consideration for academic peer-reviewed publication elsewhere and submission should not be taken as acceptance.
Still credits:
Spider Lilies (dir. Zero Chou, Taiwan, 2007)
Rafiki (dir. Wanuri Kahiu, Kenya, 2018)