News
BOOK LAUNCH: 'Moroccan Cinema Uncut: Decentred Voices, Transnational Perspectives'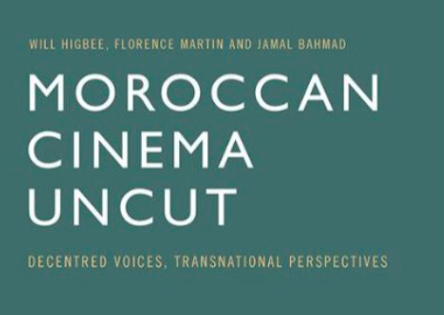 Moroccan Cinema Uncut: Decentred Voices, Transnational Perspectives (Edinburgh University Press, 2020) is the first book length study to consider the transnational dimension of Moroccan cinema. It argues that Moroccan cinema has de-orbited from Francophone cinema and Morocco's postcolonial legacy to become a transnational cinema.
Over the past two decades, cinematic production has increased dramatically in Morocco, with Moroccan films leading at the domestic box office and being selected for prestigious international festivals such as Cannes and Berlin. And yet, Moroccan cinema remains little known outside of its national borders. This book asks why this might be and, in so doing, analyses the actual state of Moroccan national cinema beyond a post-colonial optic. Featuring interviews with filmmakers and key industry figures, such as Hicham Laari, Nadir Boumouch and Tala Hadid, the book explores Moroccan cinema's transnational reach through a focus on the cultural politics of international co-production, the role of international festivals as alternative distribution networks, piracy and digital disruption, film education and activism.
Date: 2 February 2021
Time: 5:30 PM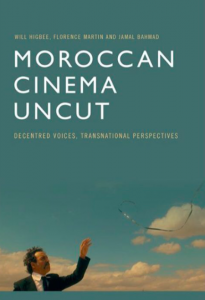 ---
Will Higbee is a Professor of Film Studies at the University of Exeter. He has published widely on cinemas of the Maghreb and their diasporas, as well as questions of national and transnational cinema. He is the author of Post-Beur Cinema (2013) and co-editor of De-Westernizing Film Studies (2012).
Florence Martin is the Van Meter Professor of French Transnational Studies at Goucher College (US). She has published internationally on Maghrebi cinema and women's cinema. Her international publications on Maghrebi and women's cinema include Screens and Veils: Maghrebi Women's Cinema (IUP, 2011) and her co-edition of Les Cinémas du Maghreb et leurs publics (Africultures, 2013).
Dr Jamal Bahmad is Lecturer in the English Department at Mohammed V University at Agdal, Morocco.
This webinar will take place online via Zoom. Click here to register!
The webinar will also be live-streamed on Facebook for those that are unable to participate via Zoom.
Chair: Dina Matar (SOAS) and Narguess Farzad (SOAS)
Organiser: SOAS Middle East Institute
Contact email: smei@soas.ac.uk