News
Geraçao 80's 'Ar Condicionado / Air Conditioner (2020)' to premiere online as part of We Are One Festival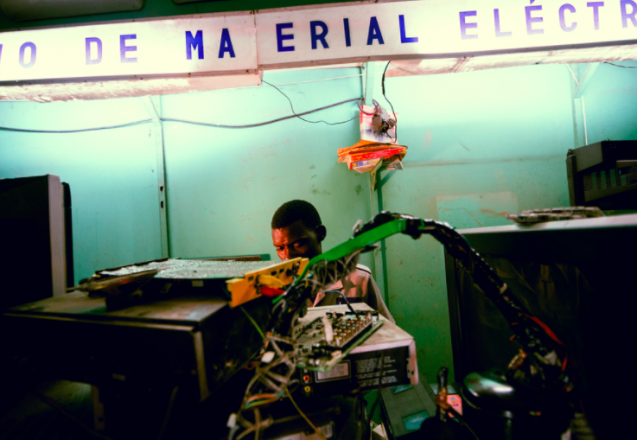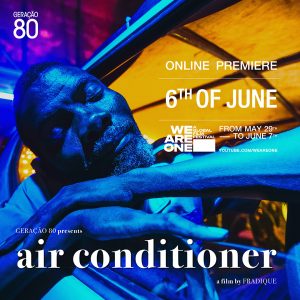 Geraçao 80's first feature film – Ar Condicionado / Air Conditioner (2020) – has been selected to feature as part of the forthcoming We Are One international film festival. The film will be premiere on Youtube on 6.6.2020 at 11:45 AM EDT / 5:45 PM CET. After this date, the film will stay online for 7 days.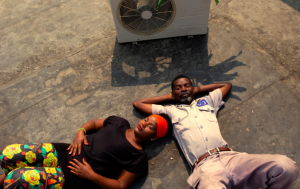 DESCRIPTION
It's a sweltering day in Luanda, the capital of Angola, when air conditioners mysteriously start to detach from building windows and, without warning, tumble to the ground below. In a sense, the clock starts ticking when breezy, affable security guard Matacedo (José Kiteculo) is sent to fetch a replacement unit by the end of the day, but Ar Condicionado / Air Conditioner flows on the city's currents: what begins as an errand evolves into a pleasantly surreal, jazz and rap–inflected journey through the city streets.
This first feature film from the collective Geraçao 80 is a low-key gem that shakes off convention at every turn—as Marcedo bumps into eccentric neighbors in lightly surreal scenes, his city comes to life in vivid bursts of telepathy (literally). With eclectic sound design from Gernot Fuhrmann, pleasantly free cinematography by co-screenwriter Ery Claver, and a musical sense of pace from director Fradique, this film puts a unique spin on the "city symphony": it captures Luanda in the moment, between the prism of its history and the possibilities of its future.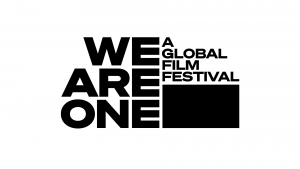 We Are One: A Global Film Festival is a 10-day online festival, exclusively on YouTube. Discover and watch films during this first ever global film festival co-curated by over 20 film festivals from across the world, such as Sundance, Cannes, Toronto and Rotterdam. All funds raised during the festival will benefit COVID-19 relief funds. Everything will be screened on Youtube, broadcast worldwide for ten days, with more than 100 films shown for free. The screen of Ar Condicionado / Air Conditioner event is curated by International Film Festival Rotterdam (IFFR).
FILM CREDITS
DIRECTOR: Fradique
CAST: José Kiteculo, Filomena Manuel, David Caracol, Sacerdote, Tito Spyck, Filipe Pali
PRODUCER: Jorge Cohen
SCREENWRITER: Fradique, Ery Claver
CINEMATOGRAPHER: Ery Claver
EDITOR: Zeno Monyak
COMPOSER: Aline Frazão
PRODUCTION DESIGNER: Prudênciana Hach
SALES: Geração 80
SOUND DESIGNER: Gernot Fuhrmann