News
Listening between the Images: Open Access Chapter in Honour of Sarah Maldoror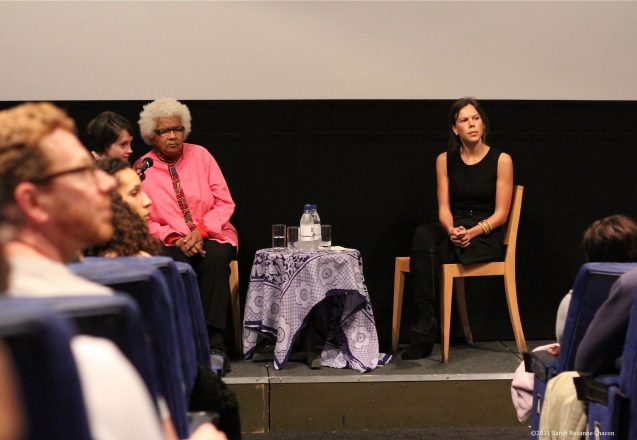 In dedication to Sarah Maldoror's beautiful films and generosity, Professor Lindiwe Dovey's chapter in the The Oxford Handbook of Communist Visual Cultures (2019) has been made freely available to download for the next three months.
The chapter is entitled Listening between the Images: African Filmmakers' Take on the Soviet Union, Soviet Filmmakers' Take on Africa. It explores the relationships between African filmmakers and communism during the Cold War period, with a particular focus on those African filmmakers who were trained in the Soviet Union, such as Sarah Maldoror, Ousmane Sembene, and Abderrahmane Sissako.
The essay argues that, while affinities can be found between the work of African and Soviet filmmakers, these relationships were often compromised by utopian assumptions of "brotherhood" or racism—an issue frequently critiqued by African filmmakers in their films through creating tension between images and soundtrack. The analysis thus foregrounds the aural language of film, the sonic contexts in which films are made and viewed, and the language(s) in which research is conducted, to emphasise how the aural is an important aspect of the visual even in its absence, and to sound a note of caution against overly celebratory accounts of transnational film relationships.
Lindiwe's chapter is available here. Thanks for everything, Sarah.