News
Online Screening: 'New Moon (2018)' + Q&A with Philippa Ndisi-Herrmann, 24.05.20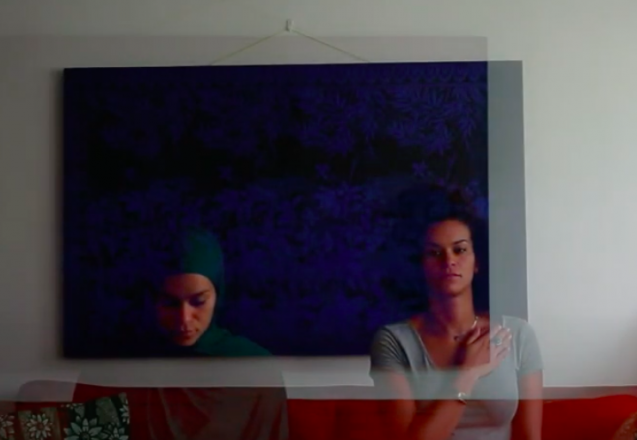 Watch award-winning feature documentary NEW MOON (Kenya 2018, 71 mins) followed by a conversation with director, Philippa Ndisi-Herrmann moderated by Desta Hailé on Sunday 24th May 2020, 5:30pm to 8:00pm.
Honoring the New Moon in May, the completion of the holy month of Ramadhan, and the 10-year anniversary of when New Moon began, travel to Lamu, Kenya by watching New Moon in the comfort of your own home followed by a Q & A with Philippa on Zoom and moderated by Desta Hailé at 7pm BST. Fifty percent of the funds will be given to Anidan Children's Shelter in Lamu, Kenya.
Tickets: £8 – click here to purchase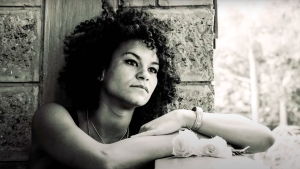 SYNOPSIS
Fragments of Lamu life unfold like chapters in a book: a man scaling a fish, children bathing by a dock, a baptism, a visual diary of a woman not entirely sure of where she is headed. With her deepest instincts guiding her, filmmaker and photographer, Philippa Ndisi-Herrmann embarks on a journey to the stone town of Lamu. A gigantic port project and coal plant are the threatening external elements though the real disruption is that of Philippa.
Her search takes her Raya and her young son, Ahmed and it is in their home that she finds a narrative anchor and a more personal entry point into the mysteries of this old town.
Communicating the intangible aspects of spirituality through richly textured imagery and Quranic evocations that fill the screen, Philippa tackles the contradictions of being a woman embracing Islam and grappling with the complexities of her chosen faith. Her masterful use of visual poetry translates the potent pull of faith.
AWARDS
Best Documentary at the Durban International Film Festival 2018
The Artistic Achievement Award in a Long Documentary at the Luxor African Film Festival 2018
The Ladima Award for African Women Documentary Filmmaker at ZIFF 2018
DIRECTOR BIOGRAPHY
Born in 1985 in Bonn, West Germany, Philippa Ndisi-Herrmann grew up beneath the tall, tall trees in the cradle of mankind, Kenya. She believes that through empowering our stories, we honour our lineage as well as the world that supports us.
Her films works are a mélange of essayist documentary, photography and poetry. They have garnered various awards including but not only, The Ecumenical Jury Prize at Internationale Kurzfilmtage Oberhausen 2017 and Best Documentary at Oscar Qualifying, Durban International Film Festival 2018.
Fascinated by Childhood, family and memory, Philippa is an alumna of Berlinale Talents 2016, IDFA Summer School 2013 (Amsterdam), Produire au Sud (Nantes) and a fellow of RAW Académie 2016 (Dakar). She has had the generous support of the British Council, Goethe Institut, IDFA Bertha Fund, Goteborg International Film Festival Fund and Docubox.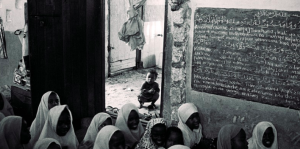 ANIDAN CHILDREN'S SHELTER
Anidan is an NGO founded in 2002 to care for the needs of young children on the island of Lamu, Kenya. Anidan has a shelter which houses more than 120 children feeding as well as clothing, caring and educating over 290.
In Kenya's second poorest region, under the supervision and guidance of local authorities, Anidan shelters orphans and abandoned children. In addtion, they have a paedetraic hospital offering free treatment to chidren in the county. Reliant on funding from donors in Italy and Spain, due to the current COVID_19 crisis, this resource is under threat.
DESTA HAILÉ – BIOGRAPHY
Desta Hailé is a British-Eritrean singer and educator that runs Languages through Music. Languages through Music designs resources and workshops to help people learn any language via songs and culture.
Desta has taught Augusto Boal's Theatre of the Oppressed at over 30 international theatre festivals from Hong Kong to Atlanta. She has also been Performing Arts teacher at the International School of London.
As a solo artist, Desta has opened for Sara Tavares. Recently Desta had a full house at her own concert at London's Hideaway Jazz Club. As a backing vocalist, Desta has had the pleasure to work with Joe Bataan, Zap Mama, Baloji and Filho do Zua, to name a few.
A big fan of cinema, Desta discovered Philippa's work in 2016 and they soon collaborated together when Philippa made the music video for Desta's song: That Love.
Images: New Moon (2018), Philippa Ndisi-Herrmann