News
NEW JOB OPPORTUNITY: Postdoctoral Research Fellow in Decolonising Screen Worlds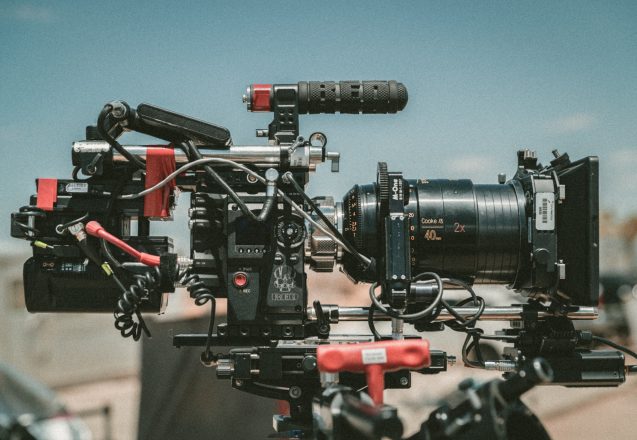 We are excited to welcome applications for the ERC-funded role Postdoctoral Research Fellow in Decolonising Screen Worlds within SOAS's School of Arts.
Key Details
Salary: £37,614.50 per annum inclusive of London Allowance
Full time (35 hours per week)
This post is fixed-term for 2 years – from August 2020
The role and its responsibilities
The 'Postdoctoral Research Fellow in Decolonising Screen Worlds' will join our new ERC-funded project Screen Worlds: Decolonising Film and Screen Studies full time for two years. They will be responsible for co-leading Case Study 3 ("Decolonising Film and Screen Studies") with the Principal Investigator. They will be responsible for the following deliverables: making a 30-minute documentary film and six, short audio-visual essays related to the topic of "decolonising screen worlds"; researching and publishing two journal articles; assisting the PI in editing the volume Decolonising Film and Screen Studies; and working with the Screen Worlds team to develop and distribute our "Decolonising Film and Screen Studies" toolkits. Beyond this, the Postdoctoral Research Fellow may be expected to help to disseminate the results of the research at related workshops, conferences, film festivals, and through online media dissemination on the project website and elsewhere. They need to support the PI in realising the overall vision for the project and show creativity and initiative.
Skills and experience
The successful candidate must have a PhD in a related field, or be very close to completion of a PhD in a related field (i.e. film/screen studies, with a strong practice element). The candidate needs to have a deep knowledge of decolonising theories and to show engagement with current decolonising debates and movements. Excellent filmmaking skills, and communication skills in general, are vital. Discipline, creativity, a team-player attitude, and a commitment to the goals of the "Screen Worlds" project are very important.
Competitive benefits package
As an employer of choice SOAS offers an extensive benefits package including:
30 days holiday plus bank holidays and additional School closure days (pro rata for part time staff)
Pension scheme with generous employer contribution
Various loan schemes including season ticket and IT equipment
Cycle to Work Scheme
Enhanced Maternity, Paternity and Adoption Pay provisions, childcare voucher scheme, financial support for childcare
About the School of Arts
SOAS's School of Arts is a world-leading centre for study and research involving visual and sound arts, material and intangible cultures, media industries and digital cultures of Asia, Africa and the Middle East, and their global diasporas. There are many arts degrees available bringing together scholars and students from three units at SOAS: the Department of the History of Art & Archaeology (HAA), the Department of Music and the Centre for English Studies. The School of Arts also hosts the Centre for Creative Industries, Media and Screen Studies. It is a unique concentration of experts, with some thirty full-time academic staff members, unsurpassed in scale and reach by any other institution or university worldwide.
How to apply:
If you are interested in applying for this vacancy, please complete the short online application form and attach you CV and Personal Statement. Further information can be found in the Job Description and Person Specification, along with a full list of duties and responsibilities.
Closing date: Monday, 20 April 2020
Completed applications must be received by 23:59 on the closing date to be considered.
Interviews will provisionally be held Early May 2020.
If you have any questions or require any assistance with regard to the application process, please contact hr-recruitment@soas.ac.uk
CLICK HERE TO DOWNLOAD THE JOB DESCRIPTION/PERSON SPECIFICATION
CLICK HERE TO APPLY THROUGH THE SOAS VACANCIES WEBSITE
Photo by Jakob Owens on Unsplash