News
Post-New Wave Taiwan Cinema Project Launches at SOAS for October 2020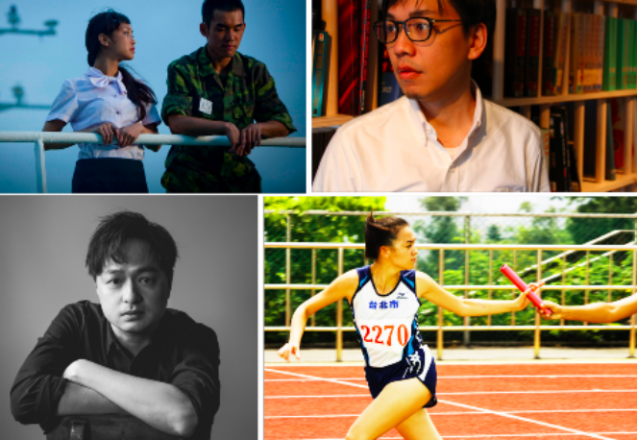 The SOAS Centre of Taiwan Studies is set to launch the 2020 Post-New Wave Taiwan Cinema Project in collaboration with the Cultural Division of the Taipei Representative Office.
With the aim of promoting consideration of Taiwan's cinematic development on its own terms, this landmark project offers audiences the opportunity to experience a season of director focused film series followed by live Q&A sessions. In doing so, the project seeks to broaden awareness and understanding of Taiwanese cinema among UK audiences.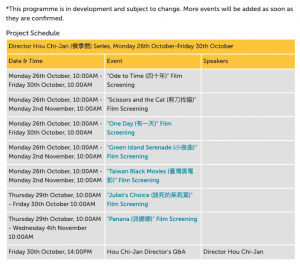 Drawing insight and expertise from across the UK, Europe and Taiwan, the project will bring together leading film scholars to critically examine the works of highly accomplished yet under-examined filmmakers who have followed Taiwanese cinema's 'auteurs' of the late 1980s such as Hou Hsiao-Hsien and Ang Lee.
The first series will focus on Director Hou Chi-Jan, running from Monday 26th October to Friday 30th October. This will be followed by Director Thomas Lin Shu-Yu from Monday 2nd November to Friday 6th November, and conclude with Director Cheng Yu-Chieh from Monday 9th to Friday 13th November.
With its wealth of interdisciplinary research, comparative studies and cross-institutional collaboration, the Post-New Wave Taiwan Cinema Project is a welcome addition to the Centre of Taiwan Studies' tireless work promoting awareness and appreciation of Taiwan Studies over the past 20 years.
Details on registration, screening access and scheduling can be found on the Centre of Taiwan Studies main project events page and social media channels.