News
Release The Artists Sudan – Screen Worlds Statement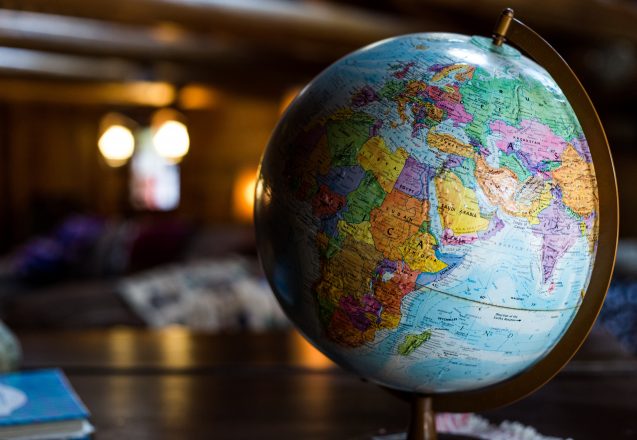 The filmmaker Hajooj Mohammed 'Kuka' and four other young artists were arrested and sentenced to two months in prison in Sudan, following charges of public disturbance and violating public safety measures by "threatening peace." Our colleagues across various academic institutions and civil rights groups worldwide are condemning the arrests, arguing that the judiciary system's actions unfairly challenge the freedom of its citizens. Screen Worlds would like to express our support for the five artists, and are circulating the following email template for those who wish to contact the Sudanese embassy in their home country. We are also encouraging usage of the hashtag #ReleaseTheArtistsSudan across all social media channels.
In Solidarity, Screen Worlds
The Artists
Duaa Tarig Mohamed Ahmed
Abdel Rahman Mohamed Hamdan
Ayman Khalaf Allah Mohamed Ahmed
Ahmed Elsadig Ahmed Hammad
Hajooj Mohamed Haj Omar
Here is a list of Sudanese embassies courtesy of Julie MacArthur and Alison MacAuley at the University of Toronto:
USA: 
consular@sudanembassy.org
CANADA:
sudanembassy-canada@rogers.com
FRANCE:
soudan75@orange.fr
UNITED KINGDOM:
passport@sudan-embassy.co.uk
NETHERLANDS:
adm.sudanembassy@gmail.com
ITALY:
SOUTH AFRICA:
GERMANY:
BRAZIL:
sudaninbrasilia@gmail.com // sudaninbrazil@gmail.com
SWITZERLAND:
consulate@sudanmission.ch
BELGIUM:
info@sudanembassy.be
Here are some links to more information/calls for justice. We have also attached a letter from the GISA Group, which explains the events in more detail and provides more information about the demands for change and ways to help:
Here is a template that South African producer Steven Markovitz has generously shared:
I am writing to demand the release of the five artists recently detained and sentenced for public annoyance in Sudan. Hajooj Mohamed Haj Omar Duaa Tarig Mohamed Ahmed, Abdel Rahman Mohamed Hamdan, Ayman Khalaf Allah Mohamed Ahmed and Ahmed Elsadig Ahmed Hammad represent the future of a free Sudan and should not be persecuted for being artists.
The trial of the artists was handled in a biased and politicized manner. Although the charges were all related to the allegation that the artists were chanting in the jail cells where they were held, the proceedings gave platform to conservative citizens to besmirch and attack the artists for alleged discretions that were extraneous to the case. It was a clear message to the current government that the old Islamist regime still controls the judiciary and the law enforcement apparatuses. The return to arbitrary justice mechanisms in which the legal framework is used to control freedom of association and expression is a chilling reminder at what is at stake in Sudan's transition.
I am concerned for the immediate well-being of the artists after they were sentenced to two months in prison, especially for Duaa Tarig who was previously assaulted in police custody and has been singled out based on her gender. It has also come to my attention that Hajooj Mohamed Haj Omar is currently being beaten in prison and partially shaved, I demand that this be stopped.
These artists have spent the last two years creating art to support Sudan's quest for freedom and democracy. They have created hundreds of murals and films in the public service, supported the Prime Minister's office and Sudan National Television, and conducted hundreds of civic engagement workshops across Sudan through their work at the Civic Lab network.
Artists are at the vanguard of positive change in Sudan, and played a critical in Sudan's revolution. When they are not protected, no one is protected.
These actions by a corrupt security apparatus establish a chilling precedence that must be immediately addressed. In addition to releasing the five artists and the dropping of the six artists facing trial, I call on the civilian-led government to investigate the judges and police involved in this case, and fast track reform to the Bashir-era laws that unjustly criminalize civilians.
Photo by Kyle Glenn on Unsplash