EVENTS
Screen Worlds & Tate Modern present: A screening and discussion of Sarah Maldoror's pioneering film Sambizanga (1972)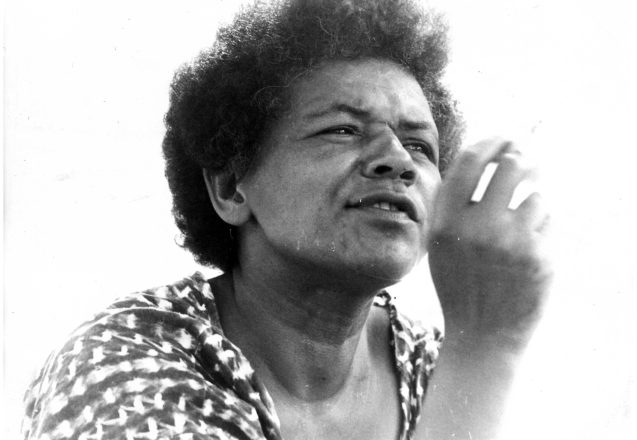 Screen Worlds is delighted to collaborate with Tate Modern to bring to audiences a special focus on Sarah Maldoror and SAMBIZANGA (1972).
Screen Worlds is delighted to collaborate with Tate Modern to bring to audiences a special focus on Sarah Maldoror, with a series of events showcasing her pioneering and revolutionary filmmaking work.
This coincides with Tate Modern's exhibition Surrealism Beyond Borders, and seeks to serve as a tribute to this prolific artist and director who sadly passed away in 2020.
The film screening will be hosted at Brunei Gallery Lecture Theatre at SOAS on Saturday 26 March from 11am to 12.45 pm and will be followed by a Q&A with Sarah Maldoror's daughter, Annouchka de Andrade, until 2 pm. This is a free event, but registration is highly recommended. Please wear a mask during the screening.
Event info:
We are delighted to be joined by Sarah Maldoror's daughter Annouchka de Andrade, for a discussion after the film, which has been restored by Cineteca di Bologna and Martin Scorsese's Film Foundation, as part of the African Film Heritage Project at L'Image Retrouvée (Paris), from the 35 mm original negatives with Éditions René Chateau and the family of Sarah Maldoror.
Sambizanga is considered the first feature-length fiction film to be directed by a woman in Africa. Awarded the Tanit d'Or at the 1972 Carthage Film Festival and with a Special Recognition at the 1973 Berlin International Film Festival, this film is crucial to understanding the anti-colonial and liberation struggle of the Angolan people.
Sambizanga is an adaptation from a short story by the Angolan writer José Luandino Vieria, which was translated and published by Sarah Maldoror's companion, Mario de Andrade, while Vieria was in prison in Cape-Verde island (Taraffl). It is considered as part of an African Independence Trilogy, along with Sarah Maldoror's first short film, Monangambééé (1969) and Guns for Banta (1970). The film was made when Sarah Maldoror was actively engaged with the anti-colonial war in Angola. The film was banned in Portugal and consequently in Angola under the colonial regime, where it remained inaccessible due to rights issues.
The film follows the character of Maria as she searches for her husband Domingo, arrested by Portuguese colonial officers for his involvement in the Popular Movement for the Liberation of Angola. By focusing on the everyday resistance of Maria, carrying her son on her back, Sarah Maldoror calls our attention to women's role in these struggles. As Maldoror said: "I'm only interested in women who struggle. These are the women I want to have in my films, not the others."
Audiences are encouraged to continue the tribute to this filmmaker with the evening event at Tate Modern Sarah Maldoror: Between Surrealism and Tigritude, from 4 to 6 pm, showcasing three short films where the filmmaker offers an audiovisual portrait of three key figures of Caribbean literature: Léon-Gontran Damas, René Depestre and Aimé Césaire. For more information and tickets, click here.
These two events will be preceded by the Tate Modern late 'Sarah Maldoror: Portrays the Movement' on Friday 25 March from 7.45 to 8.45 pm, with the screening of two portraits of surrealist artists: Wilfredo Lam and Louis Aragon. For more information, click here.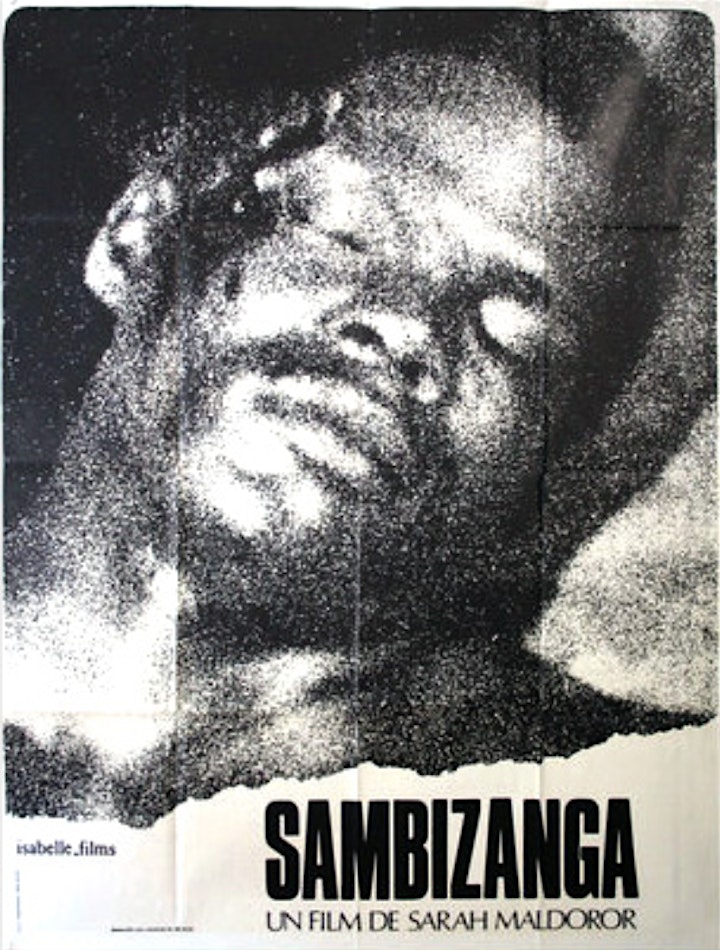 About Sarah Maldoror
Sarah Maldoror (1929–2020) was a poet, theatre-maker and filmmaker of Guadeloupan descent, raised in France. She played a crucial role in the development of Pan-African, Lusophone and revolutionary cinema in Europe and on the African continent. She remains best known in film circles for her ground-breaking film, Sambizanga (1972). Influenced by the Surrealist and Négritude movements, Maldoror was motivated by her Pan-Africanist perspective and engagement with a broad transnational community. In the mid-1950s, she co-founded the first Black theatre company in France, Les Griots, along with the filmmakers Timité Bassori, Ababacar Samb Makharam and Toto Bissainthe. There she also met the political and cultural activist and poet Mário Pinto de Andrade, later her partner, with whom she collaborated extensively. She studied filmmaking in Moscow at the Gerasimov Institute of Cinematography (VGIK) and directed forty-six films between 1968 and 2009.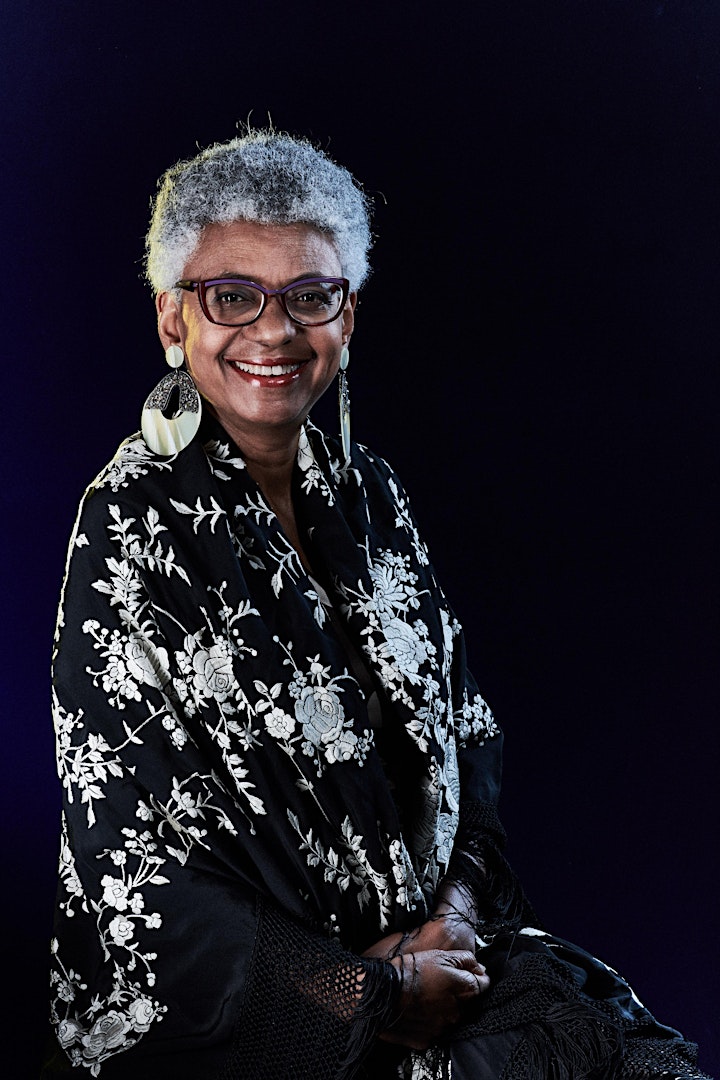 About Annouchka de Andrade
With over 30 years of experience, Annouchka has worked in international cultural cooperation with a strong focus on audio-visuals, cultural heritage and production. She has provided technical assistance to Sarah Maldoror in the last 20 years.
Now she develops a project to preserve and share Sarah Maldoror and Mario de Andrade' work. The path of two individuals who fought for African independence and cultural emancipation. Crucial to their work are films restoration of films, archiving of documents, correspondences, manuscripts and unknown screenplays.
The Sarah Maldoror screening series is co-curated with Tate Modern, as part of the Surrealism Beyond Borders exhibition, and hosted by Dr Estrella Sendra, advisory board member of Screen Worlds: Decolonising Film and Screen Studies.