EVENTS
Speaking West African Cinema: Poetry Recital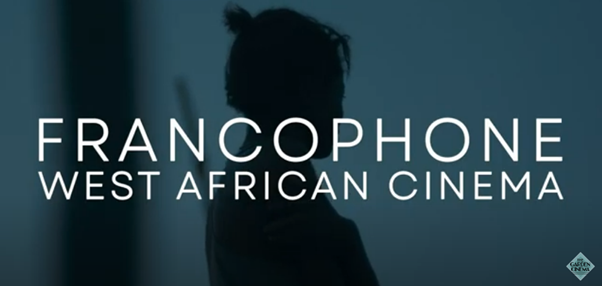 30 April 2023, 17:30 – 19:00
Live Poetry, Panel Discussion, Screen 2, 90m
Part of Francophone West African Cinema

In collaboration with flat 70, we usher in the closing week of our Francophone West African Cinema season in collaboration with the Garden Cinema and King's College London with an afternoon of poetic responses to the films screened across the past two months, and a roundtable discussion hosted by flat 70 co-founder and communications director, Senam Badu.
All tickets are £5. Includes readings from:
Nadeem Din-Gabisi, an award-winning poet-songwriter and visual artist
Nadeem is the Winner of the Fred Perry x Nicholas Daley music award 2021, his debut album POOL was selected by Clash Magazine as one of the most slept on albums in 2022 and Jamz Supernova selected him as one of her Class of Supernova 2023.
He is a featured artist on Sampa The Great's song Energy which was featured on Barack Obama's 2022 Summer Playlist, Ozark and Nadeem performed with her at Glastonbury Park Stage 2022. His 2020 short film MASS was screened at Glasgow Short Film Festival 2021 and Alchemy Film and Moving Image Festival. Nadeem is currently working on the follow up to his debut album POOL and a sequel to his film MASS.
buitumelo kote mushekwa, an artist, poet and storyteller
they consider themself a futurist by force.
they're currently a member of black fly, a sexual health zine and art collective who have been together as a five since 2019.
buitumelo has been writing short stories, doodles and gossip from the astral planes since childhood and plans to publish more long form
written and audio work in the coming months.
buitumelos artworks and poetry are direct load from their xhosa ancestry.
They are based predominantly in liminal spaces, London physically.
More names TBC
About flat 70:
flat 70 is a non-profit arts family based in Elephant & Castle. Located in the same regeneration that demolished our childhood home, our function-fluid space has been reclaimed for artists, cultural workers and local communities of colour.
We are a home for artist development, artist care, cultural celebration and cultural exchange. As a registered Community Interest Company, our social enterprise carries out these activities for the benefit of artists, designers & cultural workers of African & Caribbean heritage and other traditionally marginalised groups particularly those who identify as queer, trans or differently abled.