EVENTS
Supply Chain Cinema, Supply Chain Education: Producing Workers for Transnational Media Production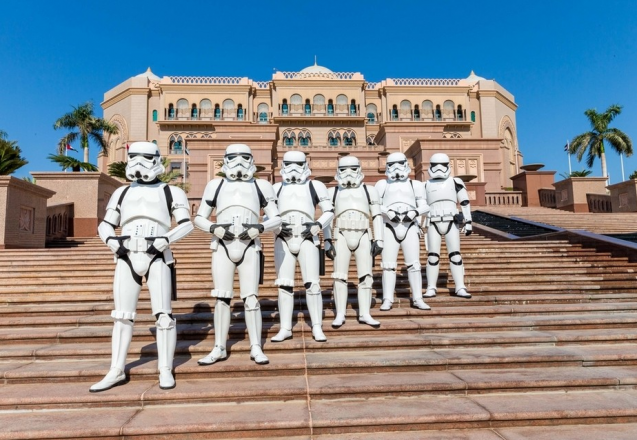 CCIMSS and Screen Worlds present this very special online event. An increasing amount of big budget, offshored film production currently routes through the United Arab Emirates, often without the regular viewer even noticing. Bollywood, Chinese and Hollywood movies (such as Star Wars: The Force Awakens, Star Trek Beyond and Independence Day: Resurgence) are now regularly, if partially, made there. How does a country with no appreciable national industry of its own position itself as a manufacturing zone amidst the networks of global cinema?
Certainly, the practice of wending a movie project through a number of different sites is often motivated by the need for particular, narratively-determined backdrops. However, split location production is just as often a means of taking advantage of various competitive labour, infrastructure or tax affordances, as well as ease of transit and local organizational expertise. Film portions shot in the UAE avail themselves of financial advantages that are often overlooked by scholars: the country's robust logistics industry and its accommodating contract-based migrant labour legislation.
At the same time, and to meet the needs of such productions, a particular worker subjectivity is being specifically crafted, one adapted to transnationalized conventions and languages of filmmaking that are seen as crucial for lubricating seamless flows between geographically and culturally atomized sites. In so many ways, the glue that binds a big budget movie is made from standardized modes of practice and means of comportment, which commence with how film professionals are trained. The UAE hopes to prepare larger numbers of these sorts of creative workers and, to aid this mission, has welcomed branch campuses of multiple foreign universities to its shores, providing substantial financial support for, for example, NYU Abu Dhabi. The bulk of these universities' students are migrants, many wishing to stay on after graduation, not as citizens (which is all but impossible), but as workers on temporary contracts, including those facilitated by these offshored movies. To what extent does the English-medium liberal arts private university education on offer at such universities emerge as a complicit cog in the mechanics of cinema's global supply chain, encouraging conformity to this sector's needs for hierarchized diversity, entrepreneurship, and flexible uncertainty?
Kay Dickinson is Professor of Film Studies at Concordia University, Montreal. She is the author of Off Key: When Film and Music Won't Work Together (Oxford University Press, 2008), Arab Cinema Travels: Transnational Syria, Palestine, Dubai and Beyond (BFI, 2016) and Arab Film and Video Manifestos: Forty-Five Years of the Moving Image Amid Revolution (Palgrave, 2018). Her work has also been published in journals such as Screen, Cinema Journal, Framework, and Camera Obscura.
Our Chair Dr Bindu Menon Mannil is Assistant professor of Media Studies at Azim Premji University, Bangalore, India. Her research interests are in the areas of Early Cinema, Media and Migration, Oceanic Humanities, Sound Studies and Feminist Theory. Her work on some of these subjects have appeared in journals such as Biography, Bioscope, Migration, Mobility &Displacement among others. Her book manuscript under review is on early 20th-century cinema cultures and sensory publics in South India.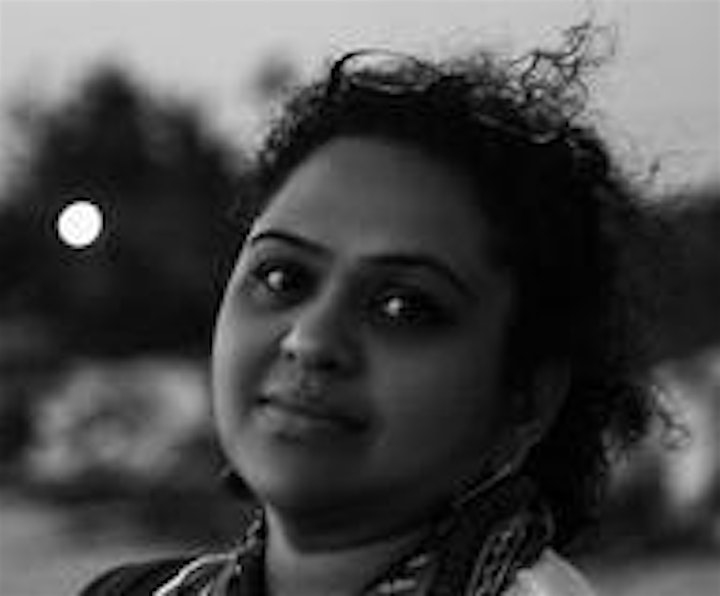 This event is part of the "African Screen Worlds: Decolonising Film and Screen Studies" project. This project has received funding from the European Research Council (ERC) under the European Union's Horizon 2020 research and innovation programme (grant agreement number 819236). We are grateful to the European Research Council for their support.