EVENTS
The Fourth Cinema – Dr Saheed Adesumbo Bello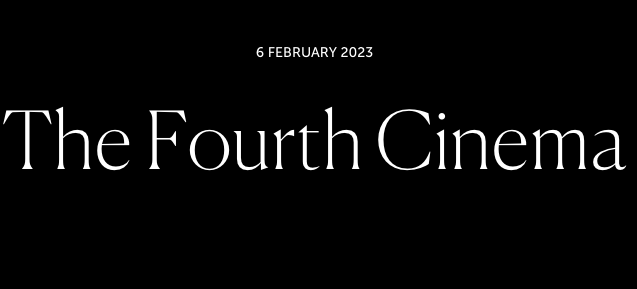 In this talk, "The Fourth Cinema", (with the definite article), acknowledges Barry Barclay's "Fourth Cinema" but specifies the concept of "The Fourth Cinema" whose deep history and recorded history are interwoven and/or inseparable. The specification is important not solely to clarify specific misinterpretations but also to resist an impending misinterpretation of the concept of The Fourth Cinema.
Drawn upon Soyinka's "The Fourth Stage", this paper discuses Yoruba epistemology, morality, spirituality, and tragedy through cinematic storytelling. In doing that, I give a new interpretation to Soyinka's The Fourth Stage as a way of clarifying what "The Fourth Cinema" is as against what it is not. I therefore develop the concept of The Fourth Cinema with the aim to provide a new reading of the indigenous African knowledge system in/through selected films, such as, Tunde Kelani's Saworoide and Biyi Bandele's Elesin Oba, the cinematic interpretation of Wole Soyinka's play Death and the King's Horseman.
The paper therefore clarifies the relevance of African cinematic storytelling not solely to speak to the problem of the (post)colonial world but also to decolonizing the mind in Africa, in America, in Asia, in Europe and beyond.
All are welcome to attend on Campus, no need to register to attend in person.
To attend online, please register on Zoom.