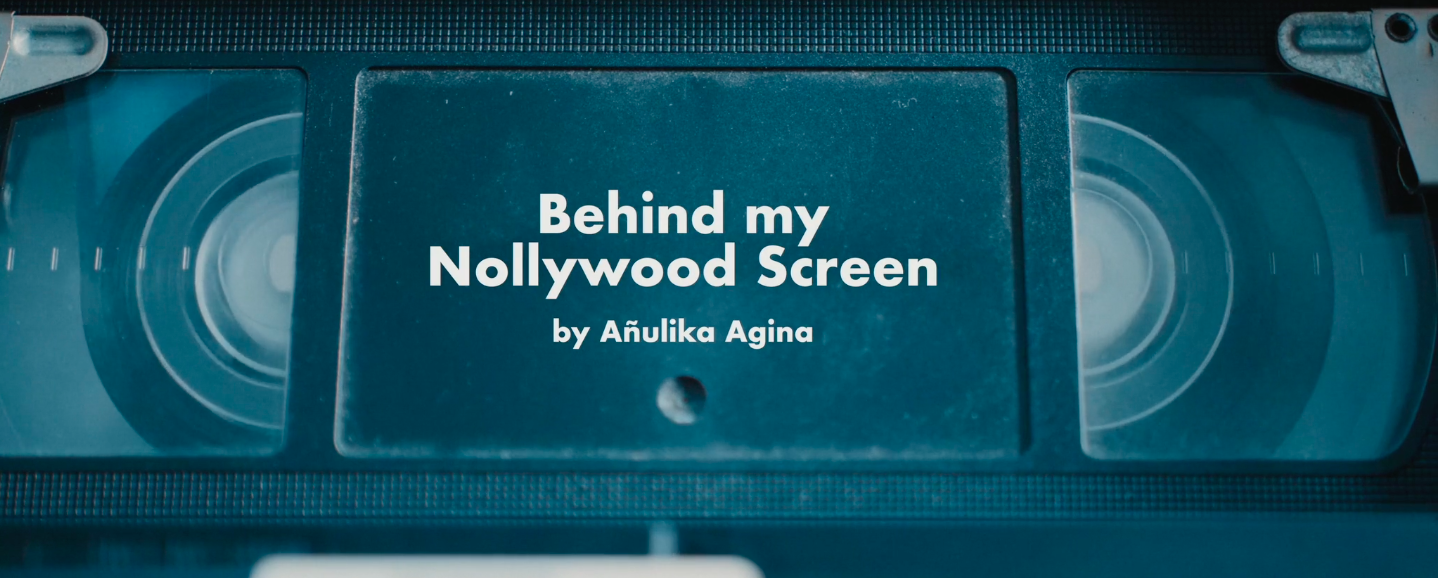 Behind my
Nollywood Screen
A film by
Añulika Agina
Synopsis
New Screen Worlds research documentary BEHIND MY NOLLYWOOD SCREEN (2022), directed by Añulika Agina, makes Official Selection for the iREP International Film Festival, the leading documentary festival in Africa, which runs from 17 - 20 March 2022.
Driven by the dominance of filmmakers and actors in the largest film industry in Africa and the little attention given to film exhibitors, Nollywood enthusiast, Ojie Imoloame, interrogates past and present exhibition entrepreneurs in Lagos, Nigeria on the thrills and pains of their creative effort to light up his movie screen. Thus, the 46-minute documentary is a stimulating conversation between Ojie and film exhibitors as they discuss their vision, challenges, and the future of their sector.
Existing documentaries on the Nigerian film industry by Western directors have been brutally disrespectful representations of important filmmakers and other culture workers. In reference to Nick Moran's work, for example, Nigerian director, Charles Novia, asked, "what gives him the right to condescendingly castigate our movie industry after spending [only] three weeks in Nigeria?" (https://www.naijarules.com/threads/nollywood-can-never-die-the-nick-moran-saga-continues.799/). The research praxis adopted in the production of Behind my Nollywood Screen, therefore, was informed by the work of decolonial thinker, Linda Tuhiwai Smith, which advocates "situating research in a much larger historical, political and cultural context and then examining its critical nature within those dynamics" rather than assuming that the short periods spent doing ethnographic work justify a totalising sense of the Other. The production process was collaborative, consultative, and respectful of the lived experiences of research subjects. It represented them in the way they wanted to be represented, without glossing over difficult topics such as the tensions between exhibitors and filmmakers.
The documentary aims to open up further dialogue about the history and politics of film exhibition and consumption in Nigeria.
Credits
Director

Añulika Agina

Creative Producers

Chouette Films
Share