PARTNERS
Yidnekachew Shumete Desalegn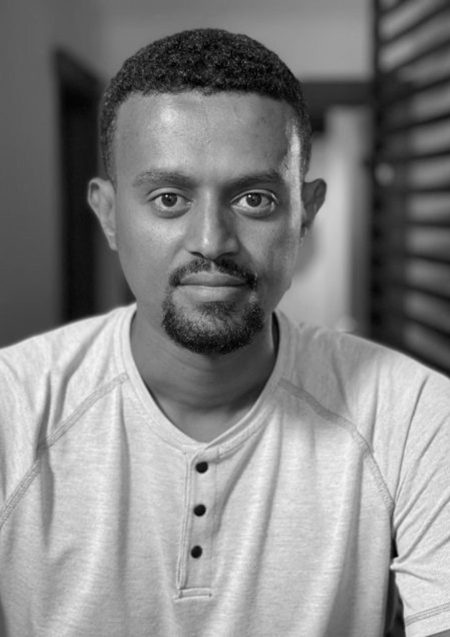 Yidnekachew Shumete Desalegn is an award-winning filmmaker based in Addis Ababa, Ethiopia and is the Cofounder and General Manager of the production company Kurat Pictures. He has been at the forefront of the expansion of domestic cinema and screen content production in Ethiopia since the early 2000s, both as an instructor at Tom Videography and Photography Training Center from 2001 until 2010 and as a practitioner whose films have been screened at various film festivals across Africa, America and Europe.
The domestic success of his first feature film ስርየት/Siryet (Redemption) in 2007 led to an invitation to participate in a narrative filmmaking course by Gaston Kaboré at Institut Imagine in Ouagadougou, Burkina Faso. Further professional training opportunities soon followed in documentary filmmaking (with the German filmmaker Frieder Schlaich) and screenwriting, and invitations were accepted to join the talent campus at the Durban International Film Festival and to attend a course and tour of the Cannes Film Festival organized by IETFF (now the International Emerging Film Talent Association [IEFTA] based in Monaco).
After establishing Kurat pictures in 2011, Yidnekachew has been active in domestic and regional screen content production which has included producing documentaries, fiction films, commercials, music videos, promotional and educational films. In 2013 he co-produced, wrote and directed the Amharic feature film ኒሻን/Nishan (Medal of Honor) which was subsequently screened at FESPACO and went on to tour various film festivals in Europe and America. The release of Nishan helped augment Kurat Pictures' reputation, opening doors for international co-productions. Yidnekachew is currently developing his third feature while maintaining his craft by working as a producer, director, director of photography and editor on various shorter length projects.