Conversations
Tigritudes: An Interview with co-curator Dyana Gaye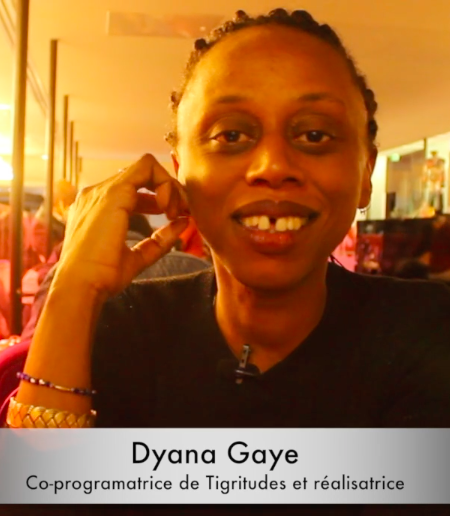 This is a recorded interview with Dyana Gaye, filmmaker and co-curator of Tigritudes, which took place at Forum des Images, in Paris, on Saturday 12 February 2022.
Tigritudes is a subjective and chronological anthology of panafrican cinemas co-curated by Dyana Gaye and Valérie Osouf. From 1956 to 2021, Tigritudes is constituted of 66 screenings, one per year, which propose to chronologically perceive and appreciate the field of a postcolonial circulation of forms, struggles and ideas throughout the African continent. Initiated within the framework of the Africa2020 Season and co-produced by the Forum des Images in Paris, this cycle of unprecedented scope will open up a vast field of reflection, crossing entire sections of history and narratives, questioning reality and its representations, deconstructing, among other things, the viewers' imaginary.
This interview was done as part of the ERC-funded research project Screen Worlds: Decolonising Film and Screen Studies, led by Prof Lindiwe Dovey at SOAS, University of London, and where the interviewer, Estrella Sendra, is an advisory board member.
This project has received funding from the European Research Council (ERC) under the European Union's Horizon 2020 research and innovation programme (grant agreement No. 819236 – AFRISCREENWORLDS).
Tigritudes continues in an itinerant format across the African continent. For more information, visit: tigritudes.com/
For more information about Screen Worlds, please visit the project website: screenworlds.org/
An extract of this interview was published in Senegalese newspaper Le Soleil, when the film season was making its passage in Dakar. This can be accessed here: lesoleil.sn/dyana-gaye-realisatrice-tigritudes-est-une-anthologie-de-126-films-dafrique-de-1956-a-2021/