OFFICIAL TRAILER: From One Woman to Another: The Screen Worlds of Bongiwe Selane
3 weeks ago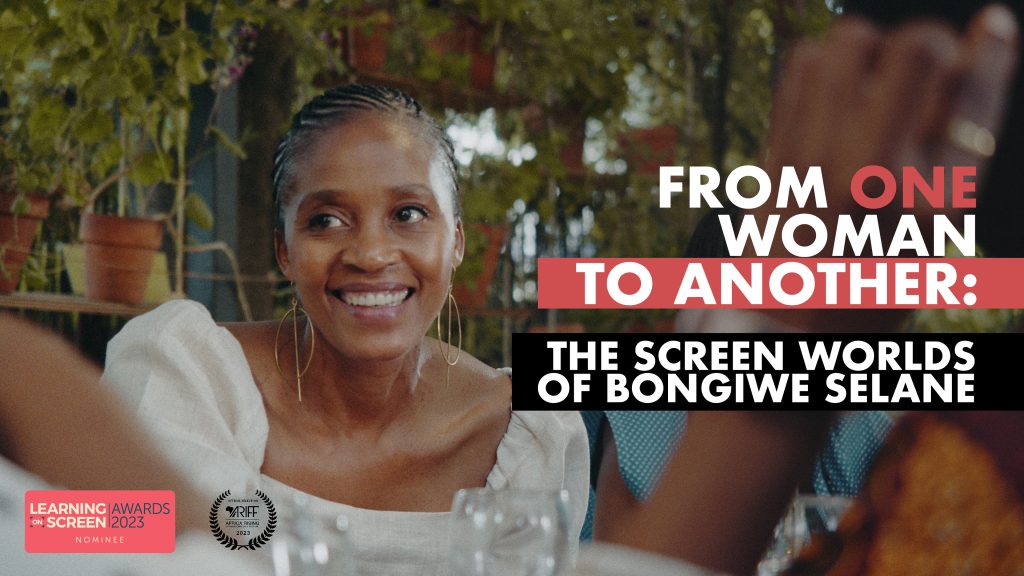 A portrait of the South African female film producer Bongiwe Selane, From One Woman to Another explores different dimensions of Selane's filmmaking, leadership and mentoring work. It focuses on the "Female Only Filmmakers" project, funded by the National Film and Video Foundation, and which Selane led from 2013 to 2016, and delves in particular into the relationship between Selane and actress and producer Dineo Lusenga. The film – directed by Lindiwe Dovey – was made as part of the ERC-funded research project "African Screen Worlds: Decolonising Film and Screen Studies" (www.screenworlds.org), and its directors of photography are South African cinematographers Neo R. Paulus and Samantha Nell.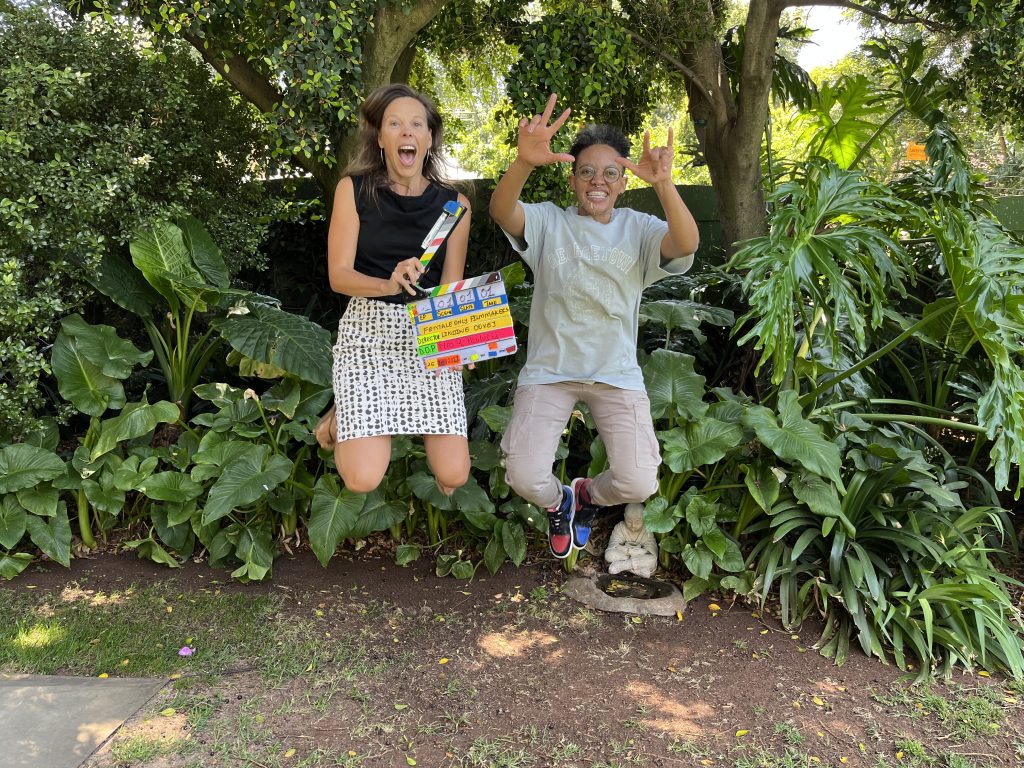 CREW
Executive Producer
Lindiwe Dovey
Producers
Moneo Films (pty) Ltd
Good Bad Feeling
Screen Worlds Collective
Chouette Films
Director
Lindiwe Dovey
Directors of Photography
Neo R. Paulus
Samantha Nell
Cinematographers
Neo R. Paulus
Samantha Nell
Anna Sowa
Remi Sowa
Editors
Lindiwe Dovey
Anna Sowa
Remi Sowa
Original Music Score Composer
Cara Stacey
Production Manager
Moeng Marry Ledwaba
Camera Operator
Alpha Mthembu
Camera Assistance
Palesa Pamela Nhlapo
Drone Operator
Josh Mzek
Sound Mixers
Ntokozo Happy Tshabalala
Mandla Nxumalo
Film Colourist and Sound Mixer
Remi Sowa
Consultant
Jyoti Mistry
CAST
Bongiwe Selane
Dineo Lusenga
Keitumetse Qhali
Ayanda Halimana
Nozipho Nkelemba
Xolile Tshabalala
Palesa Shongwe
Libby Dougherty
Samantha Nell
Mmabatho Kau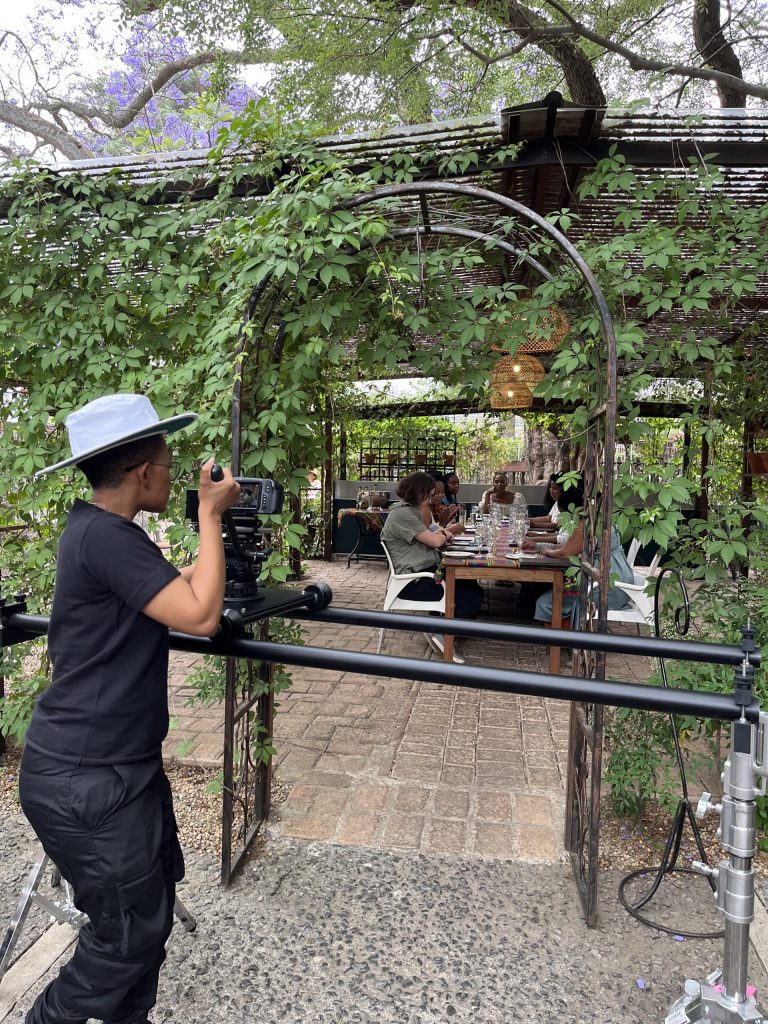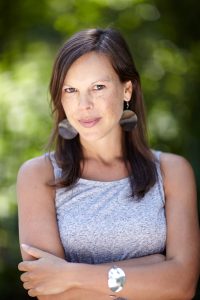 Lindiwe Dovey, originally from South Africa, is a researcher, teacher, film curator and filmmaker. She won a scholarship to do a BA Honors at Harvard University (where she studied film production, film studies and literature), and then won a scholarship to do a PhD at the University of Cambridge (which focused on film adaptation of literature in South Africa and West Africa). Lindiwe's first dream was to be a filmmaker, but she then moved into academia (she is Professor of Film and Screen Studies at SOAS University of London, where has been based for the past 16 years, and she has written two books and many articles on African cinema) and she has also spent a lot of her time founding, directing, and curating African film festivals in the UK, such as Film Africa, to try to raise the profile and visibility of African cinema globally. Since 2019, she has been the leader of the 6-year, ERC-funded research project 'African Screen Worlds: Decolonising Film and Screen Studies', which has brought together an international team to try to make Screen Studies and the film industry more globally representative and equitable in creative, critical, and activist ways. It is through this project that Lindiwe has returned to her passion for filmmaking and directed From One Woman to Another: The Screen Worlds of Bongiwe Selane (2023) and also Out of the Box: The Screen Worlds of Judy Kibinge (2023) to bring attention to the work of two African women filmmakers who have been inspirational leaders and mentors to others. She is incredibly grateful to Bongiwe and Judy, and to her filmmaking teams in Joburg, Nairobi and London, without whom these films would not have been possible.