Toolkits
Southern Nigerian Cinema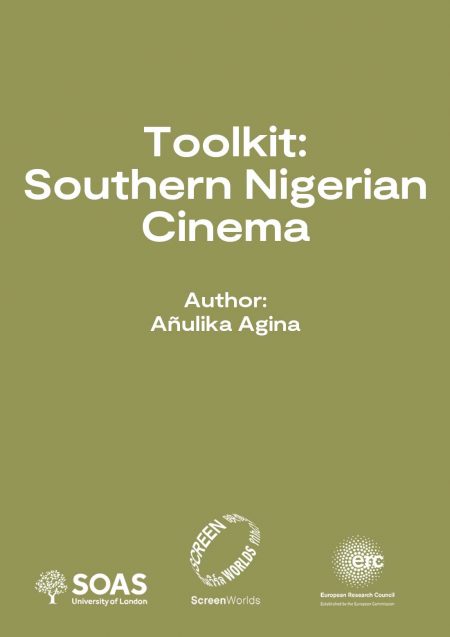 A toolkit examining Southern Nigeria's pivotal films.
Hyginus Ekwuazi, Jonathan Haynes and Onookome Okome have written excellent accounts of the history of Nigerian cinema, especially of the Nollywood boom and the sociocultural contexts that gave rise to them. The film industry in southern Nigeria is today the largest in Africa, producing over a thousand film titles per annum with locally sourced funds and distributed internationally.
Foreign investment in Nigerian film is on the rise given the visibility that local productions have created at home and abroad. The government has also taken notice of the commercial viability of the industry and pledged billions of naira through the Bank of Industry to support the film business. The films receive critical acclaim and are commercial hits within Africa and among Africans in the diaspora.
Author: Añulika Agina