Toolkits
Teaching East Asian Cinema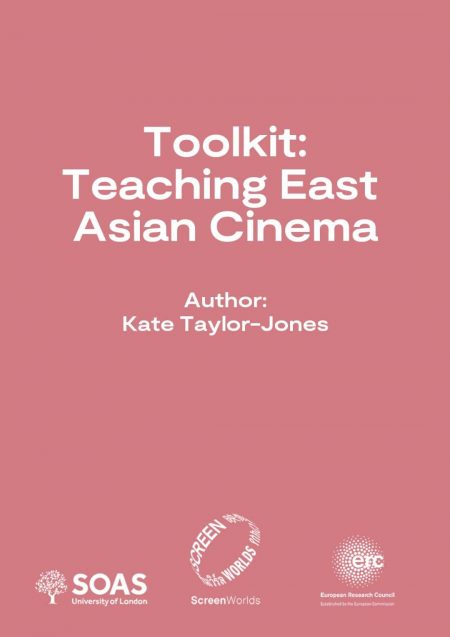 A student-led approach to examining East Asian Cinema, conceptualised by Kate Taylor-Jones.
Key texts include:
Kuan-Hsing Chen (2010) Asia as Method: Toward Deimperialization, Duke University Press.
Chua Beng Huat (2004) Conceptualizing an East Asian popular culture, InterAsia Cultural Studies, 5:2, 200-221
Saba Hussain & Nazia Hussein (2019) The (im)possibility of decolonising gender in South Asia: a reading of Bollywood's 'new women', Third World Thematics: A TWQ Journal, 4:4-5, 395-413
Heasook Tae (2014) From inter-Asia studies toward tricontinental studies, Inter-Asia Cultural Studies, 15:4, 498-512
Crystal S. Anderson (2014) Beyond the Chinese Connection: Contemporary Afro-Asian Cultural Production, University of Mississippi Press.