Filmed Events
Virtual Roundtable: "Decolonial Filmmaking Praxis: A Screen Worlds discussion with the FCAT"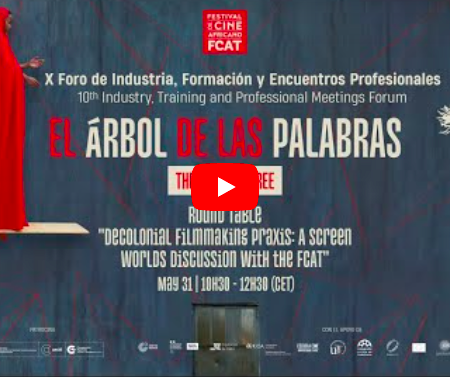 Introductory note by the research team
The core research team is Lindiwe Dovey (the team leader), Añulika Agina, Michael W. Thomas and Nobunye Levin. Through the project we are responding to the exclusions and problems of mainstream Film and Screen Studies, and the film industry, not only through traditional academic outputs (such as books and articles), but also through the making of research films and other kinds of audiovisual work. As part of this discussion with the FCAT, we will each share our distinct experiences of conceptualising and making films for this project, and how we think about decolonial filmmaking praxis in relation to our academic work – for Screen Worlds and beyond.
We bring a variety of different perspectives to this conversation, in terms of our experience with filmmaking (with some being first-time filmmakers, and others more seasoned) and our approaches to filmmaking (encompassing documentary, conversational, and experimental styles). We are also at very different stages with our project films: Añulika Agina's film Behind my Nollywood Screen, which focuses on Nigerian film exhibitors, is completed and recently had its world premiere at the 2022 iREPRESENT international film festival in Lagos, Nigeria; Michael W. Thomas' film Cinema Addis Ababa, which explores the Amharic-language film industry in Ethiopia, is nearing completion; Lindiwe Dovey's films about Judy Kibinge and Bongiwe Selane are in production; and Nobunye Levin's film is in pre-production.
We see the eclecticism in our team's research interests and approaches to filmmaking as a strength, and as generative of important conversations about what it means to decolonise.