News
Screen Worlds: First Year Team Report
Lindiwe Dovey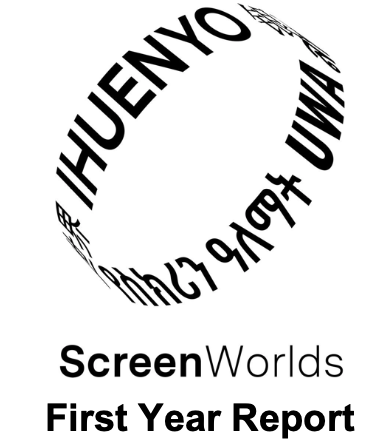 Today, 1 June 2020, marks the first anniversary of the Screen Worlds project – a project which is generously funded by the European Research Council (ERC) for five years (from 1 June 2019 – 1 June 2024), but which we hope will continue for much longer than that. It was difficult to be faced with the Covid-19 pandemic so soon after the project started, and with some very tough associated decisions, but we feel stronger as a team for having had to go through these experiences together.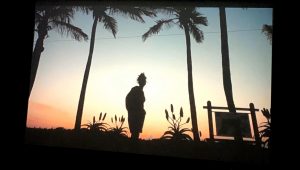 The first half of our first year was largely devoted to assembling the core team, project partners, and advisory board, and commissioning and developing the design of our project website, which launched in January, and which we are using – along with our social media channels – as a platform to share our work and invite broad engagement with the project. Such participation is one of the cornerstones of the Screen Worlds project, which in its design foregrounds the indispensability of collaborative and co-authored critical and creative work if we are to make Film Studies and the film industry more globally representative. One person cannot be an expert on the film cultures of the entire globe; it will take ongoing, collective effort to bring richer, more diverse analysis and narratives into our conversations and understandings of screen worlds and their specific contexts.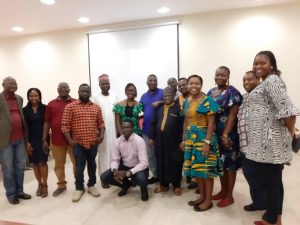 The engagement we have already seen with our project from film scholars, filmmakers and film audiences across the world is what we find most exciting and energising. The highlight of this first year of the project has been our "Decolonising Film and Screen Studies" workshop which we co-organised with our project partners at the University of Lagos, and which our team member Añulika Agina has described in her workshop report. The fact that the event was held from 16-18 March 2020 means that it sadly fell just as the number of Covid-19 cases were dramatically increasing in the UK, preventing the majority of our UK-based team from travelling to Nigeria, which was a huge disappointment to us. But we are extremely proud of Añulika, as well as our project partner Patrick Oloko, for continuing to run the workshop in Lagos while the rest of the team participated via Zoom. We are also hugely grateful to our Nigerian colleagues – both eminent and early career Film and Screen Studies scholars from across the country – who travelled to Lagos to take part in the workshop in person, and from whom we learned so much across the three days.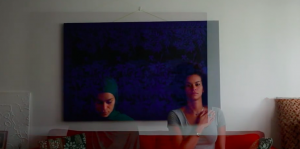 In terms of further broad, scholarly engagement within the global Film and Screen Studies community, we have been delighted by the large number of submissions our open calls have attracted from scholars based throughout the world, but particularly across Africa and Asia (our regions of focus). These open calls have been for a workshop and Open Access book called African Screen Worlds, a workshop and Open Access book called Global Screen Worlds, and an Open Access book called Decolonising Film and Screen Studies. Although the workshops have each had to be postponed by a year, we are keeping up our momentum and support for one another's research by holding online meetings, screenings and discussions. We have been humbled by the goodwill and commitment of our participants, and are optimistic that through the project we can help build the kinds of networks of care that we all need to sustain our research, especially during this difficult era of Covid-19.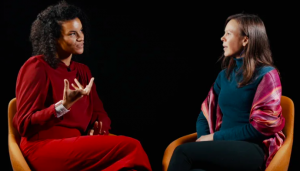 Engaging with the public and not simply academics is a central part of the vision of the Screen Worlds project, and it is through holding film screenings and discussions, as well as through making our own films and podcasts, that we are trying to do so. We held two major film events at SOAS this year – screenings of Film Festival Film (2019) and New Moon (2018), followed by Q&As with the filmmakers – and these attracted hundreds of people of all backgrounds and generated thought-provoking public conversations; we have also tried to make these conversations available to people who could not attend through sharing our films and podcasts related to these events. Despite the difficulties of Covid-19 we hope to host more of such events in the upcoming year, even if we have to hold them virtually. Some of our filmmaking projects have sadly had to be put on hold until lockdowns start lifting, but we are trying to use this time to make audiovisual essays, and to encourage others to do so too, particularly through our open call for a special issue of [in]Transition. We are also pleased that we have been able to use this time to produce and make freely available a set of toolkits to help people to start decolonising their film teaching, filmmaking, and film viewing practices, and we invite you to write to us if you find these useful in some way. One of the principles of our project is to be as responsive as possible, even if this means dedicating voluntary time to producing work that does not fall within the "deliverables" we are obliged to complete for the ERC; one such piece of work, which we co-authored, is our article for ViewFinder's excellent special issue on Decolonisation.


Finally, over the past couple of months we have been busy recruiting our final core team member – our Postdoctoral Fellow in Decolonising Screen Worlds – and have been overwhelmed by the high number of brilliant applications. We look forward to announcing our new team member soon so please follow our updates on our website and Twitter feed.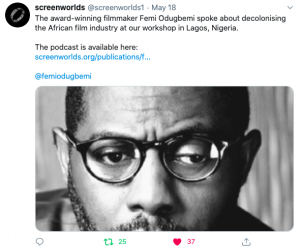 We send you much gratitude for your interest in and support for our work, which we cherish. And we hope to see you at a live or online event soon!
The Screen Worlds team