ESSAY
Netflix and the Transnationalization of Nollywood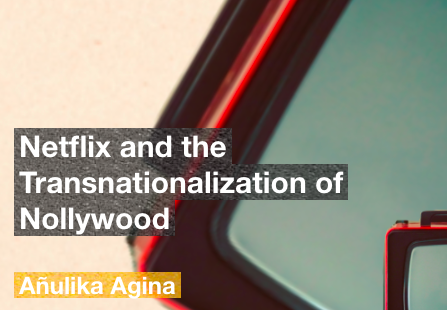 Dr Añulika Agina – our Postdoctoral Research Fellow in Nigerian Screen Worlds – wrote an essay for Post45 journal. Netflix and the Transnationalization of Nollywood offers some preliminary notes on the emerging Nollywood-Netflix currents and what the future might look like, drawing from interviews with filmmakers from Nigeria.
The essay is available to access here.
'African Screen Worlds' has received funding from the European Research Council (ERC) under the European Union's Horizon 2020 research and innovation programme (grant agreement No. 819236 – AFRISCREENWORLDS).